Bodywork is one of my most popular services. Since massage is the bodywork modality most people are familiar with, I wanted to talk more about how it's different in my office.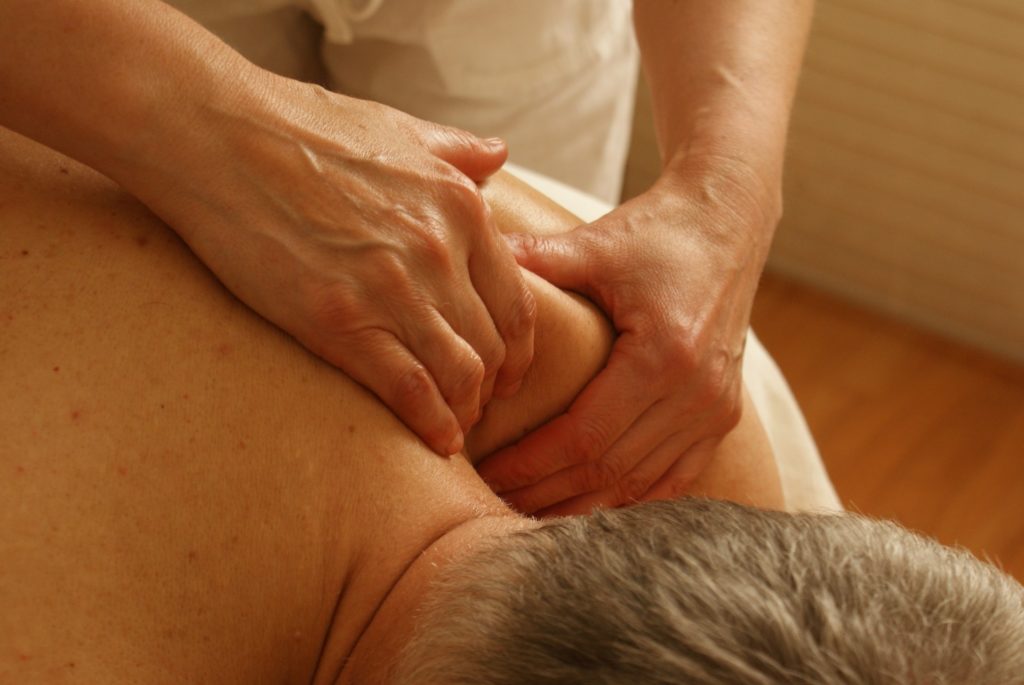 How is a naturopathic doctor doing massage?
As a naturopathic doctor, physical modalities are part of my scope of practice in WA state; massage is just one example of a physical modality.1,2 Not all NDs in WA practice massage. They can choose how to practice based on their preference of what conditions they like to treat and what tools they like to use.

I received more training in massage than many of my colleagues by participating in Bastyr University's partner program with Bellevue Massage School (renamed in 2022 to Washington Spa Academy).3 I completed my first year of basic sciences at Bastyr, then transferred those credits. The remaining massage curriculum (hands-on classes, etc) was completed in a summer intensive program over 8 weeks plus 3 weeks of student clinic. On graduating from the massage program, I was eligible to sit the MBLEx (Massage & Bodywork Licensing Examination).4 You must pass the MBLEx to become a Licensed Massage Therapist (LMT) in WA. I got my license to practice massage in 2014 (MA60511096), before I was even seeing patients as an ND student clinician.

I've loved massage since I was a child. I was the one giving shoulder rubs at slumber parties. Massage has been an integral part of my identity as a practitioner since getting my massage license. During my middle years at Bastyr I worked part time at a spa franchise. After graduating, I returned to massage work in a chiropractic office. This was so helpful while finding my footing as a new doctor. I realized that bodywork was part of the care I wanted to provide. As a doctor I am uniquely positioned to provide it. I love being able to practice from this perspective of care for my ND patients now.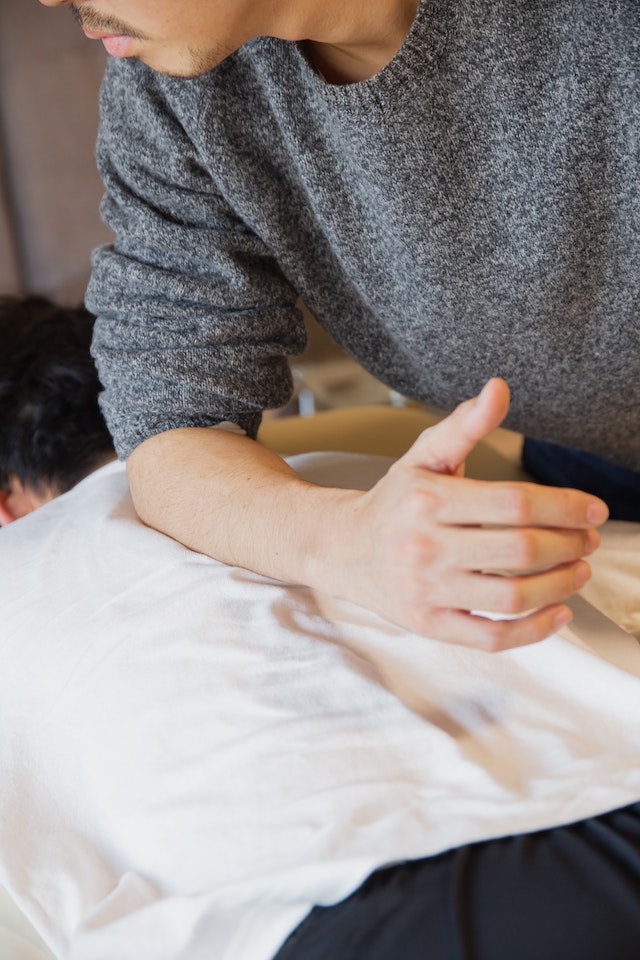 How is massage from an ND different than from an LMT?
My doctoral training gives me deeper insight into the body's connections and disconnections. My scope of practice as an ND is also vastly different than that of an LMT. Although LMTs are classified as healthcare providers in Washington state, their scope is limited.5 Even so, WA LMTs go through more training than massage therapists in some other US states. Some states do not have ANY regulation.6,7

LMTs cannot diagnose; this applies to both conditions and symptoms. This is especially relevant when working with insurance claims for covered care. Even if they suspect a condition, they must refer out for formal evaluation.

They can be limited in the therapies they can provide. As just one example, although a massage therapist can assist you in stretching during session, they cannot advise you how long to hold a stretch or how often to do it. If they do, they likely have additional training and credentials, like being a certified personal trainer.

They also cannot prescribe, including supplements and medications. No LMT should be providing specific dosages of a supplement. They can say a product might work for a certain body system, just like the manufacturer can only say as much. But the LMT cannot tell you if it will interact with your medications or conditions. Just because it is a supplement does not mean it is harmless! Unfortunately, in these days of health coaching, many people are practicing out of scope.

Another difference is that massage therapists do not train in counseling. Talking through your health concerns can go a long way in treating your physical concerns, or shed light on interconnections. As an ND, I combine any of these services to give you holistic care. We can work on so much more than tight muscles. Let's talk about sources of your stresses and work through specific steps to alleviate them.
And what about my personal massage style?
My personal style of bodywork focuses on treatment work. I like to focus in on the tough spots. After all, there are other therapists you can see if you just want to relax. That doesn't mean people aren't relaxed by my work, but the intention is different. I blend whatever technique I think might be needed in your session to address your concern; this can include other modalities on the bodywork services page (like cupping).
Of massage modalities themselves, Swedish (which most people equate with relaxing) and Deep Tissue techniques are most common. I particularly love using my forearms and elbows to help alleviate tight muscle areas in the back (especially upper back) and shoulders.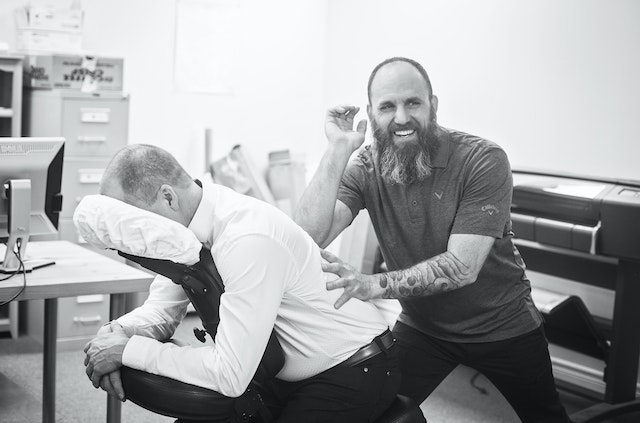 Did you know?
I have a massage chair in the office! I will sometimes do 5-minute complimentary chair massages in the lobby. We could even do chair massage as a paid short visit if for any reason you didn't want to use the table.
Want to know more about my take on massage and the field of massage therapy? Check out my Massage FYI page for more a deep dive!
References
1 – https://app.leg.wa.gov/RCW/default.aspx?cite=18.36A.040
2 – https://app.leg.wa.gov/RCW/default.aspx?cite=18.36A.020
3 – https://waspaacademy.com/admissions/bastyr-summer-intensive-program
4 – https://www.fsmtb.org/mblex/
5 – https://app.leg.wa.gov/RCW/default.aspx?cite=18.108.010
6 – https://www.abmp.com/practitioners/state-requirements
7 – https://www.massageliabilityinsurancegroup.com/state-requirements/