Curious about any one of these services? Contact me today to set up a free Meet and Greet appointment to learn more!
Biofeedback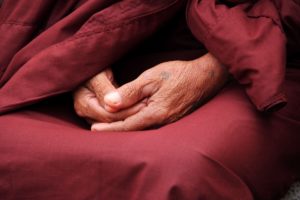 Biofeedback is about becoming more aware of your mind and body in order to regulate your nervous system so you can improve your health. You must first develop awareness of what is going on in your body before you can work on changing it. Regulation gives you more than the possibility of improving your sleep, lowering your blood pressure, managing your stress, or one of many other benefits; a biofeedback practice can help you become more resilient.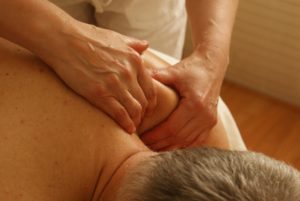 Bodywork as a term encompasses a vast sea of modalities that all contact or manipulate the body in some way for a therapeutic outcome. At Stormhaven Natural Health, the types of bodywork you are likely to encounter currently include muscle work in the forms of massage therapy, massage cupping, and therapeutic stretching, and more indirect bodywork like craniosacral therapy.
I have a particular passion for alleviating muscle dysfunction and pain in the back, neck, and shoulders, including those causing headaches and sinus congestion.
Botanical Medicine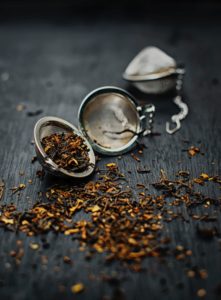 Also interchangeably called herbal medicine, botanical medicine is the use of a botanical substance (like leaves, roots, flowers, or bark) for the purpose of an outcome related to health. It has many forms, including teas, tinctures, glycerites, powders, capsules, salves, ointments, and more. There is a form of botanical medicine that can help with almost any ailment, and herbs can be just as effective as pharmaceuticals in some cases. Come see me to find out if an herbal medicine is right for your care.
Craniosacral Therapy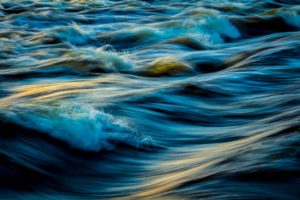 Also referred to informally as just "Craniosacral", this is a unique, non-invasive, gentle touch therapy that is both physical and energetic. I chose this image of flowing water because the goal of craniosacral is to help restore the flow of normal movement in the intricately connected fascial tissue system of the body. Craniosacral is helpful for a variety of conditions, including headaches, stress and anxiety, sinus issues, and muscle tension and pain.
Dietary Supplements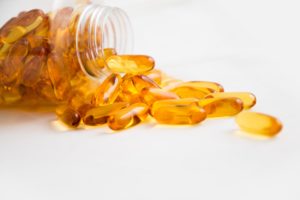 Like botanical medicine, dietary supplements can be a powerful medicinal tool when used appropriately. Unfortunately, product quality can vary widely depending on the brand and other factors, which is why it's important to buy supplements from quality, trusted sources. I provide my patients access to high quality, professional-grade supplements not only so you have somewhere safe to buy them, but also because I often include them in my treatment plans. I can prescribe personalized dosages that are both effective and safe for you. Are you taking supplements already? I can help you simplify your regimen and help you make smart choices about what you're taking to meet your health goals.
Lab work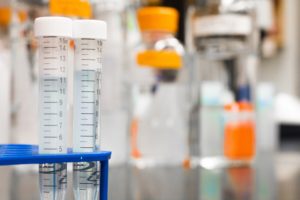 Laboratory tests can offer a wealth of information about what's going on inside your body, like taking a look at your cholesterol, thyroid function, or Vitamin D status. A patient's PCP can order many types of labs to be covered by their insurance policy, but many labs may not be covered. Labs at Stormhaven are provided in a direct, cash pay model that helps you know what each will cost in advance, without the guesswork of insurance coverage.
Lifestyle counseling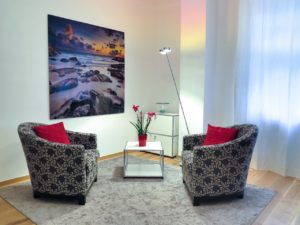 Mental health is an essential aspect of holistic health. Counseling with a naturopathic doctor is a great starting point for beginning to address your mental health needs. Whether it's stress, addressing goals, or another concern, humans need to talk to each other, and you can be assured you can talk to me in confidence. I will listen to you objectively, be compassionate and non-judgmental, help you identify obstacles, be a mirror for your journey of self-reflection, help you find your unique path to health, and walk that path with you along the way. What do you want to talk about?
Medication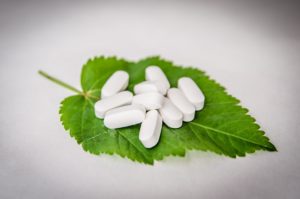 Naturopathic physicians in Washington state are trained and able to prescribe and manage many medications. Although we prefer to avoid unnecessary prescriptions, it doesn't mean that naturopathic physicians are wholly opposed to all pharmaceuticals. We know through the Therapeutic Order there is a time and a place for prescriptions as a necessary and welcome aspect of your healthcare.
Nutritional Counseling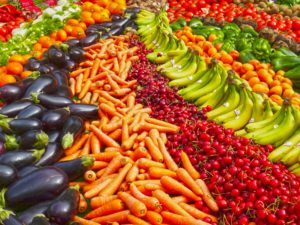 Naturopathic doctors receive more nutrition education than most medical doctors. I can help you look at what you're eating and help you make changes to align with your health goals. You can be assured this will be a personalized approach for you; the best plan is the one you want to stick with!
Consider pairing a dietary change with a lifestyle counseling appointment for ongoing support and problem solving while you make new health habits to achieve your goals.